As you take a break for some mindless scrolling through your Instagram feed, a message appears in your DM. It's from SoldierBoi93 or TankGurl88. You peek at their profile and find pics of a person doing fun things. In a few images, they may be shirtless if a male or in a skimpy bathing suit if female. They have a fit body. Some pictures catch them playing with a puppy. You think, "This is my lucky day. I'm getting hit on by a hot military boy/babe."
But actually, you are getting hit with an online romance scam.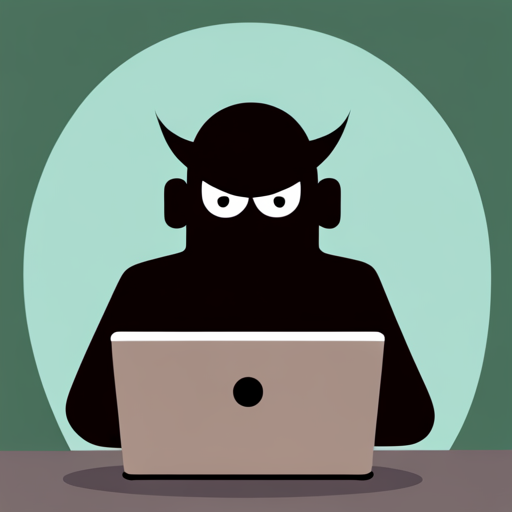 Armed with stolen photographs and fabricated stories, these con artists exploit the deep respect and admiration society holds for those who serve in the military. They capitalize on the genuine empathy towards soldiers and craft elaborate tales of hardship and desperate need, tugging at the heartstrings of their unsuspecting victims.
Once they establish an emotional bond, scammers seize the moment to reveal their fabricated financial crises. They request money for medical emergencies, travel expenses, or even to facilitate their return home. These requests include compelling tales of sacrifice and desperation designed to evoke sympathy and coerce their victims into parting with their hard-earned savings.  Online fraud for the enlisted has risen to a level that the US Army created a page on its official website to address the scourge of military romance scams.  
Social media is an integral part of our daily lives. It has revolutionized the way we connect with friends and family. Stay up-to-date with the latest news and promote our businesses. However, social media platforms are fertile ground for scammers who target unsuspecting users. These scams can cause harm, ranging from financial loss to identity theft. Knowing the risks of social media scams and taking measures to protect yourself is essential.
Other than romantic scams, common social media swindles include phishing, spamming, and malware attacks.
Phishing Scams
They appear as legitimate messages from a bank or an e-commerce site. They attempt to trick users into revealing personal information, such as passwords and credit card numbers, by providing a fake link that leads to a cloned website.
Spamming
It involves sending unsolicited messages that might contain fake offers, prizes, or surveys.
Malware
Attacks attempt to lure users into downloading harmful software that can steal sensitive information or damage their devices.
One of the most common ways to fall victim to social media scams is by clicking on suspicious links. Always verify the URL of the site before clicking on a link, even if it seems to come from a reliable source. Also, be cautious of clicking on shortened URLs, as they hide the real destination of the link. If you are not sure, always double-check the link with the sender before proceeding.
Another way to protect yourself from social media scams is by reviewing your privacy and security settings. Many social media platforms allow users to adjust their privacy levels, from who can see their posts to who can tag them on pictures. Also, always use a strong and unique password for each social media account, and enable two-factor authentication for an extra layer of protection.
Contests, Quizzes, and Giveaways
Social media scams can also come in the form of fake contests, quizzes, and giveaways. These scams often ask users to share personal information or answer surveys to participate in a contest that promises large prizes. It is essential to remember that reputable companies will not ask for payment or personal information to enter contests.
Always verify the legitimacy of these contests before you participate, and never give out personal information to anyone who claims to be offering a prize.
Social media provides a platform for us to connect and share information, but it also presents risks in the form of scams. It is vital to be aware of the dangers of social media scams and take preventive measures to protect yourself. The aftermath of falling victim to an online scam can be life-altering. Financial loss is just the tip of the iceberg; victims often experience profound emotional trauma, shattered trust, and a sense of deep betrayal. The psychological impact can linger long after the deceit, leaving scars that may take years to heal.
Remember always to verify the links, adjust your privacy settings, use strong passwords, and enable two-factor authentication. By being vigilant and informed, you can enjoy the positive aspects of social media while avoiding the dangers. Stay safe out there!
To learn more about protecting your information from scammers and ensuring your website is as secure as possible, please Contact Us at TecAdvocates!