Imagine you're sitting at a cozy coffee shop, scrolling through your social media feed when suddenly you realize that you're not feeling the same excitement and connection you used to. You start to wonder, "Why is this happening? Has social media lost its spark?"
You're not alone.
Many people are leaving their accounts dormant or deleting them altogether—so why is social media losing its luster?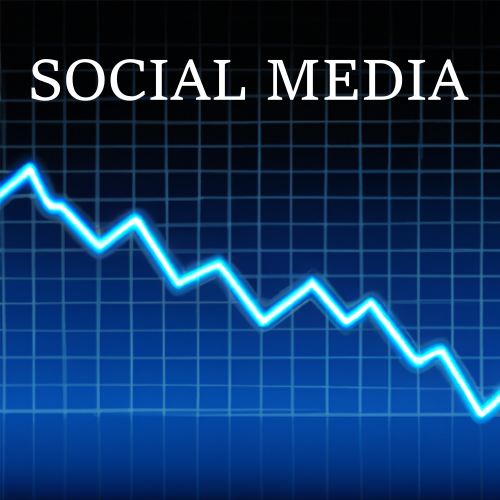 Social media was the go-to platform for connecting.  It was THE place for keeping in touch with friends and family, sharing news and updates, discovering events and trends, promoting businesses, or just passing the time. But in recent years, it seems like social media has been on the decline. Mark Zuckerberg's Meta (formally Facebook) saw a $700 billion plunge in 2022. Elon Musk chased away major advertisers and power users from Twitter.  And that's just a few social media bellwethers.
To see where social media is heading, let's look where it's been. Before social media dominated cyberspace, we had social networking.
Initially, social networking was all about the connection – family, friends, and people you already know and trust. There were networks for different niches.
LinkedIn (2002): Professional Connections
Friendster (2002 – 2015): Friends and Dating
Myspace (2003): Social Networking, Music
Facebook (2004): Initially, college friends
Flickr (started: 2004): Image Sharing
YouTube (2005): Video Sharing
Reddit (2005): Social News Aggregation
Twitter (2006): Microblogging
This list is just a sample of social networks cropping up in the early 2000s. The idea was to use the internet to extend your sphere of contacts. It was an online extension of the "it's who you know" philosophy.
The introduction of the smartphone and the launch of Instagram in 2009 marked a turning point. Social networking morphed into social media, shifting the emphasis from contacts to content.
People were so enthralled that these platforms became not just profitable but wildly successful. Overnight everyone had become an aspiring broadcaster with unprecedented—and often disastrous—reach.
It wasn't always bad. In the mid-2000s, Facebook took off, and LinkedIn wasn't that far behind. It felt like a revolution in how we could stay connected to our friends, family, and business contacts. Suddenly life events were documented online for all to experience – no more missing out on what your old schoolmates were doing! And if you needed help with anything work-related, LinkedIn made networking more accessible than ever before.
But alas, as the proverb says, "all good things must come to an end."  And the social media bubble was not immune.
Once a place to see your friend's vacation pictures mutated into a dumping group for farfetched conspiracy theories. It was the online equivalent of thinking you were going to a nice family dinner, only to have it turn into a politically charged shouting match.
The proliferation of internet-connected smartphones amplified the noise. Two-thirds of Americans had smartphones by 2015, which ballooned to 85% by 2021. The instantaneous online power did not allow a cooling-off period or require users to look before they leap. With phone in hand, responses to social media posts were emotional and unfiltered.
Here are a few reasons cited for deflating social media platforms.
Privacy concerns
With the Cambridge Analytica scandal and other high-profile breaches, users are becoming increasingly worried about their privacy and the security of their personal information on social media platforms.
Mental health issues
Studies have shown that excessive use of social media can lead to feelings of depression, anxiety, and low self-esteem.
Political polarization
Social media has become a breeding ground for political polarization and the spread of misinformation, which has led to increased hostility and division among users.
Time-consuming
Many people find that social media takes up too much time and energy, leading them to prioritize other activities instead.
Ad fatigue
Users are becoming increasingly immune to ads and content that are not relevant to them. It has led to decreased organic reach and engagement for businesses and influencers who rely on social media for promotion.
Social media fatigue
With the constant bombardment of information, people are tired of scrolling through feeds and looking for other ways to connect and consume content.
Alternative platforms
With the rise of new platforms such as TikTok, Instagram Reels, and Clubhouse, users are discovering new ways to connect and consume content, which may be drawing them away from traditional social media platforms.
Social media may not be what it used to be, but there's no need to abandon ship, not yet, anyway.  Now is the time to re-emphasize your website. While both websites and social media are essential for businesses, there are several reasons why websites are more important for long-term success: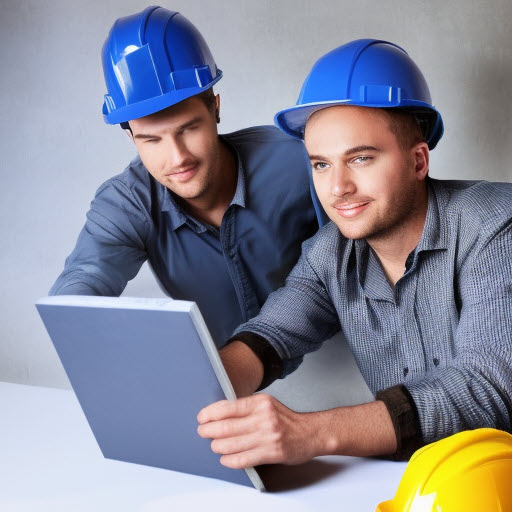 Increased Control
Social media platforms such as Facebook, Twitter, and Instagram allow users some control over how others see their content. However, they still abide by their algorithms which determine what content is visible to whom. With a website, you have greater control over what content you showcase and how it is presented. Additionally, any changes made on the website do not rely on algorithms. You have complete control.
Better Visibility
Having your own website makes it easier for potential customers or clients to find you as they have direct access to information about your services or products. This visibility helps establish trust and credibility with those who visit your website, which can lead to more sales or engagements in the future.
Targeted Content
A website allows you to create targeted content tailored for your audience based on their preferences and interests. It enables you to optimize the user's experience further and ensure that each page provides value. You can also use tools like Google Analytics to track user behavior on your site and see what content resonates best with them.
Use Social Media to Promote Your Website
You can use social media platforms to boost SEO on your website. By regularly posting fresh content and sharing these links on social media, you encourage yours to visit your website. This increase in traffic helps search engine ranking.
Has it been a while since you updated your website?
Are you posting fresh content regularly (at least once a month)?
Are you using social media, or is social media using you?