Online Goliaths Facebook, Instagram, and WhatsApp, all part of the same mega-corporation, went down for about 6 hours on 10/4/2021.  A black hole opened on the web and left us to ponder the question – What If…?
The series "What If…?" is on the streaming service Disney+ exploring alternate timelines in the Marvel multiverse where different decisions create new realities. You know the concept – George Baily is never born, so he and Mary never get married and have kids, and she becomes a spinster librarian. The horror!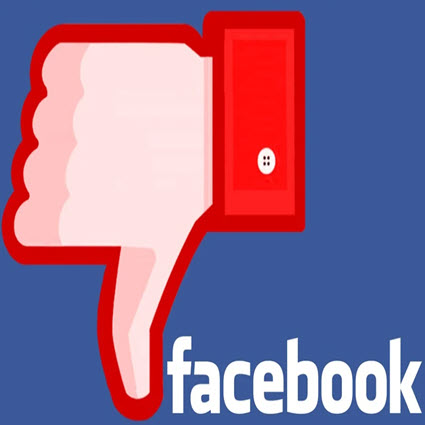 In our reality, this social media outage was a reminder of the massiveness of the modern-day Matrix called the internet. When Facebook and its siblings were offline, it created an online downdraft impacting other services such as Twitter and Gmail. For a few moments, everyone had to look away from their screens and mobile devices. To many, this was a horror. But to others, it was a reprieve.
As the Facebook family sputtered back to life, explanations began to surface, attempting to answer the question, why. A soup of techie terms like DNS (Domain Name Services) and BGP (Border Gateway Protocol) appeared in online articles. But this only reminds us of how little we know about the web, a place where we spend many hours a day.
Here's the official statement from Facebook about the outage.
Our engineering teams have learned that configuration changes on the backbone routers that coordinate network traffic between our data centers caused issues that interrupted this communication. This disruption to network traffic had a cascading effect on the way our data centers communicate, bringing our services to a halt.
Well, when they put it that way, it all makes perfect sense, right? Not really!
Our world is a place where we have become dependent on our online tech. And let's be honest, this is not always a bad thing. Can you imagine that alternative reality where the COVID-19 pandemic hit in a pre-internet world? It would make all those zombie apocalypse movies seem like child's play, not the Chucky kind.
But there's a fine line between something that helps and when it becomes a crutch or an addiction. The cast on a broken arm protects it so it can heal. But if not removed in a timely fashion, that same cast becomes a coffin where the limb dies. When Facebook becomes a place not just to connect but to remove ourselves from reality, maybe it's time to take off the cast.
The social distancing of the COVID-19 pandemic caused many to slow down and ponder not just "what if" but other extensional questions. And while a 6-hour online outage is nothing compared to the months of lockdown we endured, it does have a similar braking effect.
At the end of the movie Ready Play One (spoiler alert), the heroes beat the big, bad Goliath corporation from taking control of the OASIS, a future and more advanced version of the internet with kick-ass virtual reality. They institute a policy closing the OASIS on Tuesdays and Thursdays, forcing everyone to experience the real world.
Not saying we should close Facebook and other social media two days a week, but this latest outage makes you ponder the question…What if?