Size DOES matter for picture files used on a website.  In this case, smaller is better!
Bloated pictures files can negatively impact website performance and hurt your Google ranking!
To help ensure a better user experience and SEO (Search Engine Optimization) for your website it is highly recommended that pictures are re-sized and optimized before loading them on a website.
It is best to keep image files under 200KB in size.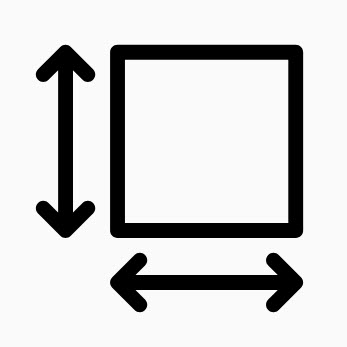 Many websites suffer from performance issues because image files are not optimized for the Web.  This sluggishness can be due to many reasons.  The biggest factors are the end user's Internet speed and PC power (CPU size, RAM, operating system).
When a large picture file is used on a website, the large file still has to be loaded to the user's browser.  This means it uses Internet bandwidth to deliver large files.  And local PC resources are used to re-size the picture to fit on the user's screen.  Mobile users suffer the most from websites with big image files, and mobile users are the largest growing demographic on the Web!
A good starting point size for pictures on websites is 500px BY 500px.
Optimize pictures is essential for SEO (Search Engine Optimization).  Websites that have large size picture files that hog Internet bandwidth can lose Google ranking.
For a WordPress Website, here's how to upload a picture AFTER it has been resized for your website from a local hard drive.
Put your cursor in the post/page where you wish to insert the picture
Click Add Media button:
The following box will appear:
OR you can click the "Select Files" button and upload with a file manager
Fill in image parameters and click
If necessary use WordPress to fine-tune the picture to the correct size.
This will help your WordPress website perform better and help with SEO!