Computer viruses and ransomware are at an all-time high forcing the online world to take extra precautions.  While SSL/HTTPS encryption has been around for a while for online banks and finical institutions, it is becoming the standard for all websites.
There are two main reasons why every website needs SSL and HTTPS:
Security
Search Engine Optimization (SEO).
What the heck is SSL (and HTTPS)?
SSL stands for Secure Socket Layer and HTTPS means Hypertext Transfer Protocol Secure.  Unless you're fluent in geek speak, this probably tells you very little.  In short, SSL/HTTPS creates a safe, encrypted channel between your website and visitors.
In short, SSL/HTTPS creates a safe, encrypted channel between your website and visitors.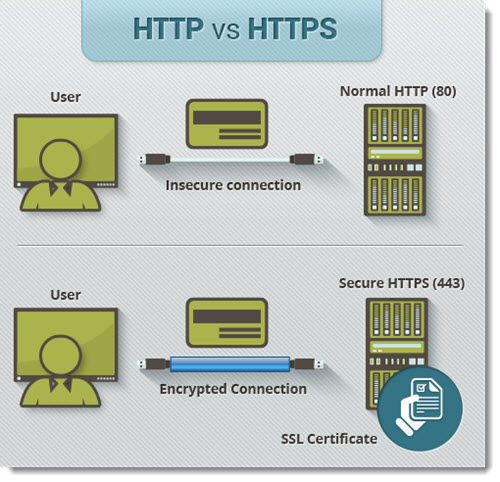 Security
A website with an SSL certificate provides a secure link that ensures all data passed between the web server and browsers remain private. The security benefits are obvious.
Furthermore, browsers now flag websites as "Not secure"  when there is no SSL protection.  Most web surfers have come to expect this security from the websites.  So having an HTTPS website gives visitors confidence increasing the chance they will stay on your website, read your content, and buy what you're selling.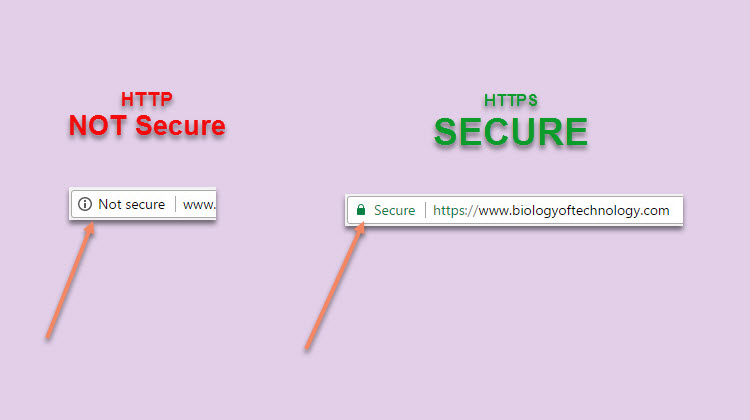 SEO (Search Engine Optimization)
SSL is becoming a best practice for all businesses, organizations, and even personal websites concerned about security and protecting their visitors (which should be everyone with a website).  But there's more!
Google and other search engines have upped the ante. Starting in 2017 all major search engines favor HTTPS websites in terms of page ranking.  
So if you are asking how can I improve my website SEO, one answer is SSL.
(See 5 Tips for Better SEO Health for Your Website for other ways to improve your SEO status.)
Although a few percent of all websites are SSL secure, 40% of Google's page one organic search results feature an HTTPS site.
But be careful!  There are a lot of unsavory SSL products out there.  Be wary of so-called "free" SSL certificates.  It's still a valid assumption that if it sounds too good to be true, it is!
Ready to Protect Your Online Property and Get Better SEO for Your Website with SSL?
We can help!  Just CLICK HERE and fill out the short and safe form.
Yes, we practice what we preach at Biology of Technology.  See the "Secure" message in the browser tab.