Damn-you-auto-correct is a fun website dedicated to all the embarrassing and just plain WTF auto correct moments in texting.   If you text on a Smartphone (like iPhone) then you've been unwillingly punked by the auto-correct gremlin, which has a mind of its own and a wicked sense of humor.
Here's the website:
http://www.damnyouautocorrect.com/
Here's one of my favorites.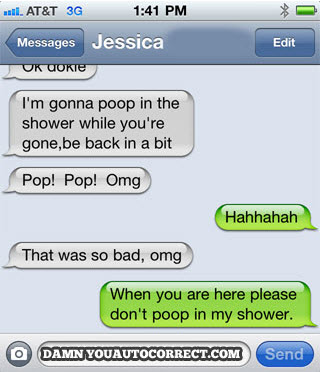 If you don't like this website then YOU CAN DUCK YOUR SELF…I mean…you know what I mean.  LOL