Nelson Mandela said,
If you talk to a man in a language he understands, that goes to his head. If you talk to him in his language, that goes to his heart.
Your website exists on the World Wide Web, emphasizing "World." With nearly two-thirds of online users speaking a language other than English, it has become vital to ensure your website is accessible to a broader group of people.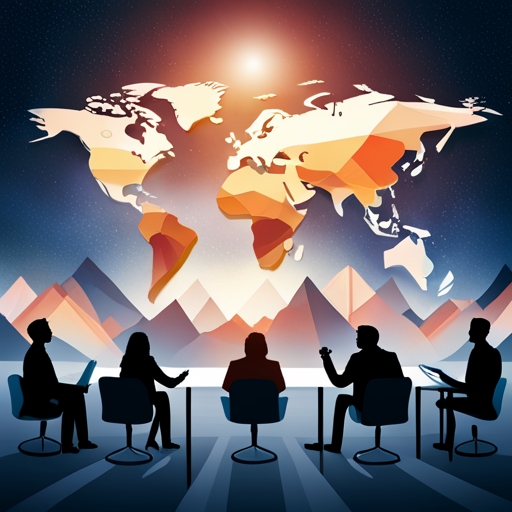 Making your website accessible in different languages can increase your chances of reaching a broad and diverse audience, which, in turn, can potentially boost your bottom line. It may not be as complicated as you think to make your website speak to the heart by presenting in the reader's language.
Here are some ways a multilingual website can benefit you and your audience.
Reach a Larger Audience
A website in only English can limit your reach to English speakers.  While this seems obvious, it is often overlooked when making a website.
The web has made it possible to reach international audiences, closing the gap between cultural barriers. With a multilingual website, you are opening your doors to a worldwide market. Your website's content will be accessible to people who speak languages from all over the world, even if the second language is their primary language. This allows you to tap into new markets that English-only websites cannot.
Improved User Experience
Having a website that supports multiple languages is a surefire way to attract and impress users. When people can read your content in their native tongue, they are much more likely to take action and interact with your site. By catering to diverse people, you show that you value and understand your users' needs, which can translate website visitors into paying clients.
People who speak different languages should enjoy the same user experience, which is only achievable through having a site in multiple languages.
Search Engine Optimization (SEO) Benefits
The essence of SEO is increasing the quantity and quality of organic traffic to a website through search engine results. Having a multilingual website allows search engines to recognize your content in more than one language.
Non-English speakers can search in their language, and if your website is grouped with the relevant keywords and phrases, it will appear in their search results. This is particularly beneficial if you are running a global business, as it increases your visibility online and gives you a competitive edge against monolingual websites.
Cultural Sensitivity
A multilingual website also demonstrates cultural sensitivity and respect for diversity. It highlights that you recognize the importance of including different cultures, languages, and customs. Representing cultural diversity presents a unique opportunity to establish a local presence with a diverse audience.
Furthermore, non-English speaking consumers prefer to purchase from a business that speaks their language. By implementing a multilingual website, you show that you value their cultural identity, establishing trust and rapport with the users.
Customer Retention
An essential aspect of running a business is customer retention. With a multilingual website, you provide your existing customers with the option of accessing your website in their preferred language. This creates a sense of loyalty and attachment to your brand from customers, improving the overall experience they have with your brand.
Additionally, it increases the likelihood of customer retention as selecting the language that suits them is more convenient and efficient than forcing them to navigate your website with limited language skills.
Websites have become an essential tool in business. Making your website multilingual is critical to tapping into the potential of reaching a broader audience. With the improving technology, it has become easier to integrate different languages on websites as a means of breaking down language barriers. A multilingual website offers immense benefits to your business, including global reach, improved user experience, and cultural sensitivity.
Take the first step to improve your online presence and invest in a multilingual website today.
If you have a WordPress website hosted by TecAdvocates, you can have a multilingual website.
Setting up a multilingual WordPress website opens up a world of possibilities for reaching a global audience. TecAdvocates can help implement the right plugins and follow the necessary steps. You can seamlessly translate your content and provide a localized experience for visitors from different language backgrounds.
Go HERE to see a TecAdvocates website with multilingual functionality.  
Don't hesitate to take the leap and unlock the power of a multilingual WordPress website today. Contact TacAdvocates today!