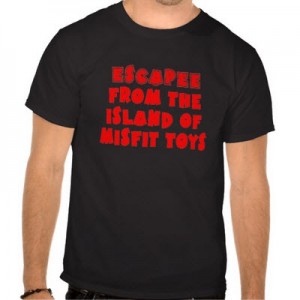 Everyone has a least one techie in their life.  It's a matter of tech survival.  But geeks are in demand, so how can you insure you get moved to the front of the queue the next time your PC crashes and you call your geek friend for tech support?
Solution – a Holiday gift for the geek(s) in your life. 
But what do you get a techie for Christmas that doesn't seem like something that escaped from the island of misfit toys?
Sheldon's T-shirts from The Big Bang Theory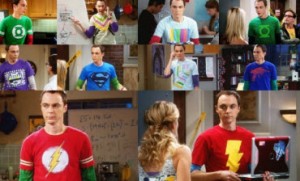 Geeks love t-shirts.  And geeks love The Big Bang Theory (who doesn't).  The Sheldon's T-shirts website features the best t-shirts worn by Sheldon and Leonard, plus Howard's belt buckles, and cool stuff seen on the show.  (Periodic Table shower curtain, anyone?)
The ThinkGeek website is Nerdvana of cool geeks gifts.
It serves the market that is passionate about technology, from programmers, engineers, students, lovers of open source, to the masses that helped create the behind-the-scenes Internet culture.
So just about anything on this website will be an awesome techie gift.
The ThinkGeek light sabers look amazing.  If you give this as a gift, the Force will be with you in the eyes of your techie buddy and you will always be on the top of the list when you need tech support.
Geared toward the working techie, the Kleargear website features stuff you can use in the office.  It boasts that it has hard-to-find geek items.
The Batman Desktop Bat Signal is something any geek would want on their desk.
A geek gift is a great way to say thanks for tech support favors.