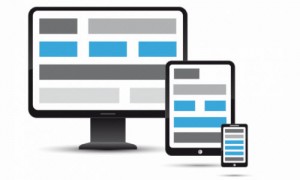 What is a mobile responsive website?  It's a website that automatically changes and adapts to fit any device and screen size.  This means content is optimized for smartphones and tablets.  In terms of mobile websites, the phrases "mobile responsive" and "adaptive" are interchangeable.
The following online tool tests the mobile responsive properties a website:
http://www.studiopress.com/responsive/
For example, putting the following URL in the above tool:
http://www.studiopress.com/
will demonstrate how a mobile response website works.
Test your website to see if it is mobile responsive.  If not, here are 3 reasons your website needs to be mobile responsive.
Explosive Growth of the Mobile Web
The mobile market is the fastest growing demographic on the web.  In the past year the mobile web has doubled in size.  It's just a matter of time before more people will be viewing websites from smartphones and tablets than traditional workstations.
The following info-graph shows the growth of online access from mobile devices from 2012 to 2013: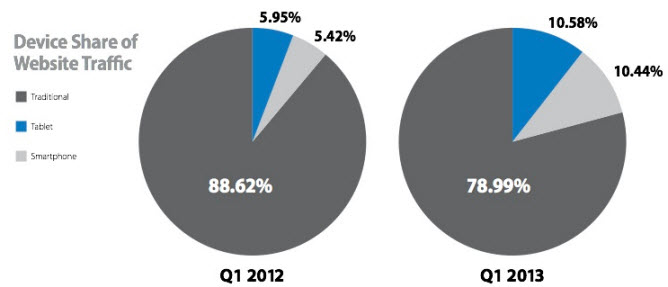 This is reason enough to go mobile responsive, but there's more!
SEO (Search Engine Optimization) – Google
Google now recommends using responsive web design for better SEO.  (Click here for detail on the Google Developers Website).  When Google speaks, the web listens!  So if having a mobile responsive design helps keep your website in Google's good graces, that's reason enough.
Save Time and Money
The time and money benefits of having a single website to maintain are almost self explanatory.  Why make life more complicated by having different websites for different devices?  Saving money usually seals the deal.
Furthermore, your website visitors will appreciate the consistent experience.
The mobile web is still in its infancy, but growing-up fast.  It is important to make sure your website is inline with the rapidly growing mobile moment.  Don't get left behind.
Of course we can help!  Contact us for a FREE consultation about getting a mobile website or updating your current site.