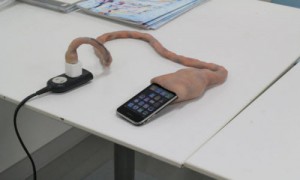 Want to charge-up the mundane task of charging your iPhone.  Here are 3 weird and creepy iPhone chargers.
Creepy Umbilical Cord Charger
The Grow Cable is an iPhone charger shaped like an umbilical cord.  And just to add to the creepiness, it pulses and throbs while charging.  Check-out the video:
I feel like I need to take a shower after watching this.
It's just a matter of time before the Grow Cable is featured on 1000 Ways To Die because some dude tries charging his iManhood with it.  What could go wrong?
Got Wood – Get Charged
Woodtec makes docking stations made from different types of wood.  Perfect for the mountain cabin where you go to get away from everything but can't part with your iPhone.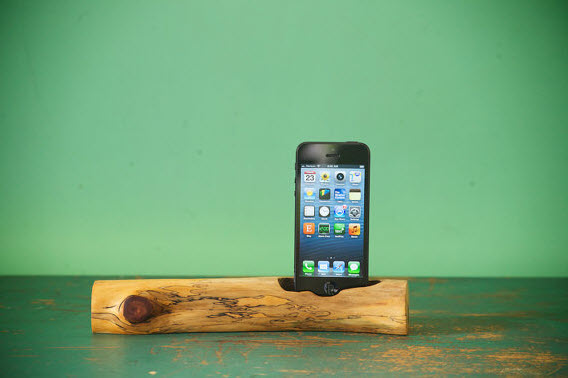 The iCharger in The Rye
Booksi has made J.D. Salinger's beloved book "The Catcher in the Rye" into a iPhone charger for the bibliophile.  I'm so sure J.D. Salinger would approve.  (Where's my sarcasm sign?)