A bad font can not only make your message hard to read, it can make it down right confusing.  This font fail is somewhere between really bad and kind or disgusting.  I'm sure they mean "Gumballs Included" but who knows!  Cumballs!  YIKES!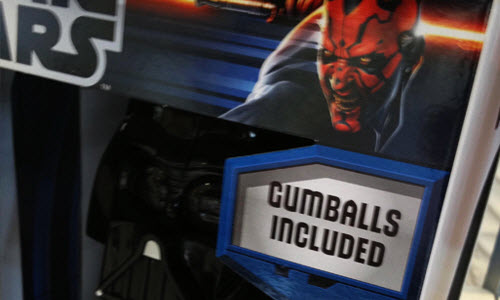 Imagine how a bad font choice on your website can hurt you message.  The lure of "cutesy" fonts on a website falls in the same category as Flash intros and over-the-top animation.  It may seem like a good idea in theory, but distracts from your website and dilutes your message.
On the Web content is king, not fonts.  As you surf other major website and note the font, you'll see that they stick to the basics (at least for content).
For content, stay with the basic fonts:  Arial or Times Roman
Bad fonts can be bad for SEO.  If Google can't scan your site because of odd fonts, then your website may fall into an SEO dead zone.  And keep in mind that search engines cannot read graphic fonts.
Click here for more info and a study on the negative impact of fonts that are too fancy.
Just a few other font fails.
[portfolio_slideshow id=1948]