I admit, Google is my spell check.  I also use it to find pictures.  I hear many people use Google for ego surfing.   (You know you Google yourself.)
The following graph is not scientific, but it shows that Google may be more of a utility than a search engine.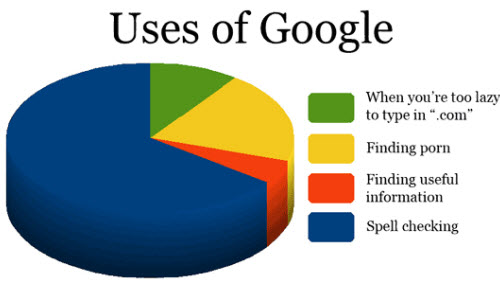 What do you use Google for?