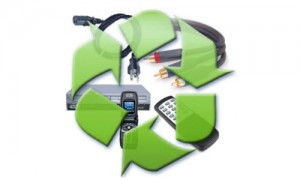 The new iPhone 5 announcement begs the question – what to do with the old iPhone.  And what about the pile of other old cell phones, laptops, and digital cameras cluttering-up your closet or basement?  You can turn that electronics trash into cash and help save the planet.
Gazelle (http://www.gazelle.com/) pays cash for old electronics.  Here's how it works:
Go to gazelle.com and setup an account (easy account setup).
Answer a few quick questions about your device(s).
Gazelle calculates an offer and if you accept, they will email you a shipping label.
I've used gazelle.com and it was a very good experience. After sending in an old phone and laptop, I got several emails from Gazelle keeping me posted on the progress of my order.  About a week later a check arrived just as promised.
Sell your old iPhone, get some money, get a new iPhone 5, and help save the planet.  Go green and get some green ($$$).  It doesn't get much better than that!