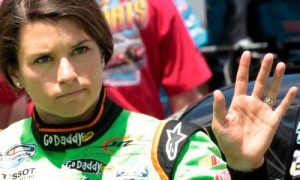 The GoDaddy outage on 9/10/2012 impacted millions of website and e-mailboxes.  It last about 4 to 6 hours and by around 7PM EDT services began to come back online.
The Twitter-sphere was on fire with rumors that the hacker group Anonymous was behind this outage.  However, Twitter accounts associated with Anonymous say they are not to blame.  And in the past Anonymous takes great pleasure in claiming credit for hacking capers.
Whether this was a hacker attach or just someone tripping over a cable in the GoDaddy data center, the ones who felt the most pain were the millions of small businesses and organizations who use Godaddy's discount web hosting, email server, or DNS.
The silver lining for one of these events is that it causes everyone to access their online risk.  Here are a few things to chalk-up to lessons learned in the post mortem of the GoDaddy debacle:
Know Your Domain Registration
Do you know where your domain is registered?  A surprising number of businesses so not.  Your domain is your brand so it is critical you know where it is registered and how to access the account.  If your domain registration is with GoDaddy and you are loooking to change, a good alternative is Namecheap.
Don't Use GoDaddy Email, or any POP email for that matter!
The GoDaddy email service uses POP, which is the email equivalent of the rotary phone.  This store-and-forward technology comes from the dark ages of email and when your email was delivered to a single PC.  Consider using Goggle Gmail for Business and join the twenty-first century.  Honestly, the thought of using POP email makes my head pop.
Web Hosting
You do not get a second chance to make a first impression.  And your website is often the first impression for your organization.  So why try to find the cheapest web host for the service that provides your first impression.  And while price is a factor when looking for a good web host, don't let it be the only thing your consider.  Make sure you host is accessible for support.
Smaller web hosting companies can provide a more hands-on approach.  Consider LanternTec.  Shameless Self Promotion – LanternTec is my web hosting company and I can help with your web hosting needs.  Click here to contact me about web hosting with LanterTec.
Web Hosting on LanternTec
LanternTec is a Web Hosting/Server Company owned and operated by TechAdvocate Solutions (TAS).  We have our own hosting company and will not ship your website to a third party in a far-away place for web hosting.
LanternTec is a privately own company. What does this mean?
You are free to make and collect money from your website.
You own the content on your website.
If you read the fine-print on other web hosting agreements you may find that they forbid or limit online money making activities and claim ownership to any content your post (including pictures and video). If you violate their agreement they can shut down your website without warning.
But not LanternTec. At LanternTec believe in freedom of speech and freedom to make money!
All we ask is just don't do anything illegal (that's not asking much).
DNS
DNS stands for Domain Name Services and is often described as the phone book for the Internet that translating human-friendly computer hostnames into IP addresses.  The DNS records for a domain point to the proper web server and email server that provide service for that domain.  It's one of the the most technical components of the Internet and techies and geeks hold the DNS systems in an almost reverent awe.  And so we should (I consider myself a geek and proud).  DNS is an amazing technology and the magic that makes the Internet work.
If your domain is registered with GoDaddy it may use their DNS servers.  So your website and email may have been offline during the GoDaddy outage because their DNS servers with also affected.  You can add third party DNS services to avoid future problems in case GoDaddy has another bad day.