Summer is here.  Time to grill.  Since ancient man first cooked over an open flame, the art of outdoor cooking has evolved.  Here are some hot high-tech grilling and BBQ gadgets that can modernize your cookout and take your food from ho-hum to mouthwatering.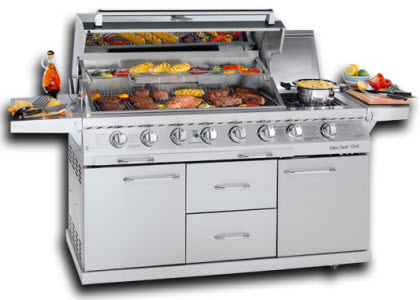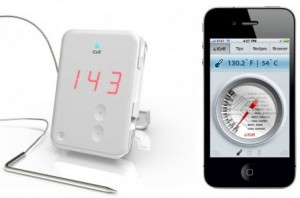 iGrill ($80, igrillinc.com)
If you have an iPhone, iPod, or iPad, the iGrill is a high-tech way to get your "grill on" without missing the party.  This multiple meat thermometer with a free app gives you a dashboard gauge of how the cooking is coming along, from as far as 200 feet away. It sends an alarm when you need to check the grill so you can relax and enjoy your friends instead tending of your grill.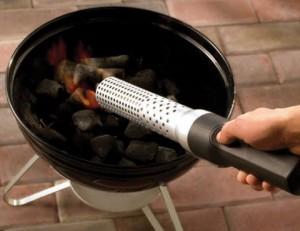 LooftLighter ($79, Amazon.com)
The Looftlighter ignites wood or charcoal in less than 60 seconds with its patented hot airstream process.  Think of it as an electric fire starter that is more like a blow dryer on steroids.  It makes charcoal barbecue preparation quick, clean, safe and easy, without the need for lighter fluids eliminating the chemical taste that can overwhelm and detract from your grilled and BBQ food.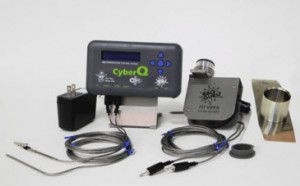 BBQ Guru CyberQ Wifi ($295)
This may be the ultimate gadget for the geek who likes to grill.  The BBQ Guru CyberQ WiFi includes a control station that connects to a WiFi from any mobile device or PC. It also has a fan that mounts inside the grill to automatically fan the flames or simmer the heat down to a slow burn. The CyberQ basically does it all for you, then keeps you updated via e-mail or text message!  No joke – your grill can email you.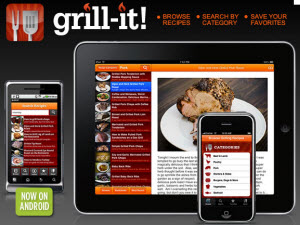 Grill-It! ($0.99 for iPhone and Android)
Of course there's an app for grilling.  There are several apps that help you earn that title of Grill King. The Grill-It! app (download for iPhone and Android) contains detailed information, including recipes and high quality photos for just about everything you could imagine cooking over an open flame. You can even search foods by ingredient, category, or key words, and save your finds as a list to bring to the grocery store.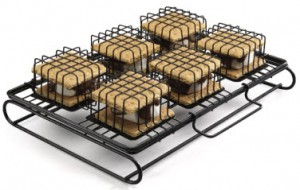 S'more to Love S'More Maker ($15)
Like S'More but hate the mess.  With S'more to Love make six perfect s'mores in a matter of minutes without the awkwardness.  Just stack up the classic ingredients — graham crackers, chocolate bars, and marshmallows — close the cover, and you're all set for a melted treat.  Sweet!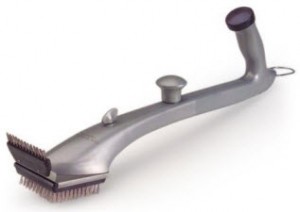 Grill Daddy Steaming Grill Cleaner ($25)
Grill is fun, but the clean-up is not!  Cleaning the burnt, stuck-on chunks of meat off the grill at the end of the day can be just plain gross. Here's a tool for making the job easier. You fill the Grill Daddy's handle with water, scrub the grates back and forth a few times with the wire bristles, and voila, you're done. Then just put the grill brush in the dishwasher and call it a night.
Be the master of the grill domain.  Don't let this grill fail be you: