May 25 is Geek Pride Day.  Wear your Star Fleet cadet uniform and play with your light-saber.  Geek is the new chic.  Happy Geek Pride!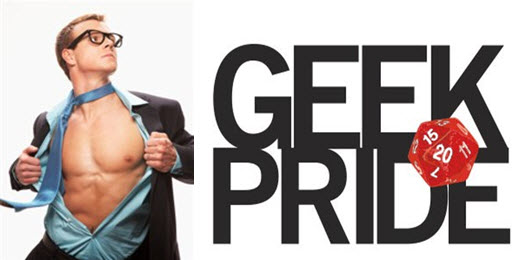 This date was chosen to commemorate the release of the first Star Wars film on May 25th, 1977.  Many consider the explosive popularity of Star Wars the dawn of modern day geek culture.  So the movie release date was a natural selection for Geek Pride Day.
Geek Pride started in Spain in 2006. But thanks for the Internet (the geek's natural habitat), it spread like a viral video and was officially observed in the States in 2008.
Watch the "The Hitchhiker's Guide to the Galaxy" or "The Big Bang Theory" and put your cable on the Science Channel.    Embrace your inner geek, or give your favorite geek a hug and and celebrate.  Go Geeks!