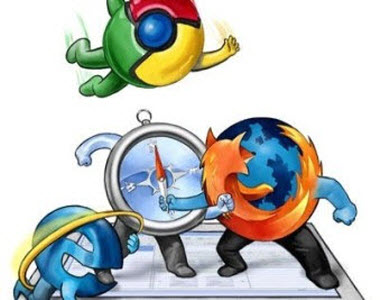 Google Chrome has passed Internet Explorer (IE) to become the world's most popular Web browser.
Chrome's share of the market rose to 32.8%, while Internet Explorer's share of the market dropped to 31.9%.
Mozilla's Firefox is the third most popular browser with just more than a 25% of the market.
Why is the web browser important?  With the shift in focus toward the cloud computing model and away from the desktop-based computing, the browser becomes the center of online culture.
The other factor in the battle-for-the-browser is the surge in mobile computing.  This allows underdog browsers like Opera and Safari to stay in the game.
The consensus is that power users (techies) are on Firefox and the causal, browsing-for-fun web surfer is on Chrome.  And IE just needs to go away!
The following graph show the trends in browser use.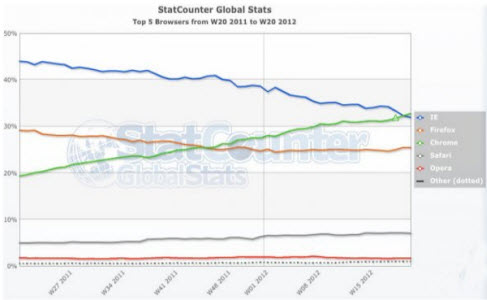 Most web developers are happy to see the IE line continue to plunge because of security problems and IE's refusal to adhere to web standards that are followed by all other browsers.