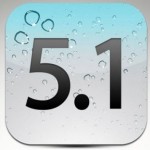 I upgraded my iPhone 4S to iOS 5.1 and so far so good. I also upgraded an iPhone 4 to iOS 5.1 in hopes of fixing the battery drain issue. The jury is still out on this.
The most notable feature from the upgrade is a quick-access camera icon on the power-up screen. Sliding the camera icon up will reveal the camera app from your lock screen. This means you can get to your camera quicker making it easier to photo and video your friend in embarrassing situations. Just what the world needs – more pictures and videos on Facebook, Twitter, and YouTube of people and pets doing crazy things!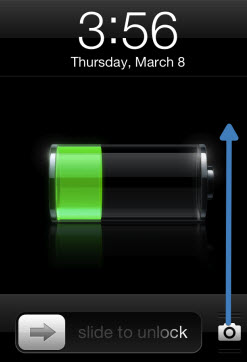 The most confusing issue is for AT&T iPhones. After upgrading owners will notice a signal indicator that shows they're now on AT&T's 4G network. YEAH! But wait…

This could be a bit misleading…sorta. Users who connect to AT&T's HSPA+ network—which is more like 3.5G than 4G—will see the 4G icon. Because the connection provides 14.4 Mbps data, Apple calls it 4G, even if it isn't the same 4G LTE offered by Verizon.  "4G" is not a technical specification, but a marketing term for the newest generation of mobile data networks.
Maybe we can call it pseudo-4G or faux-4G.
The funniest new feature is that Siri now speaks Japanese! If you though Siri was fun in your native tougne, wait until she hear her "turning Japanese, turning Japanese, I really think so." Sorry – couldn't resist the reference to the one-hit-wonder from "The Vapors – Turning Japanese."