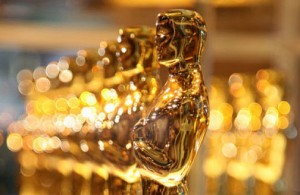 The Oscars are coming.  This Sunday (2/26/2012) will be the 84th Academy Awards.
Don't worry if your backstage pass for the red carpet event got lost in the mail.  There's an Oscar app for that (iPhone and iPad).  It provides a behind-the-scenes look at Hollywood's big night.
Click here for info on the free Oscar app.
Here are some more Oscar fun facts!

Source:LiveScience