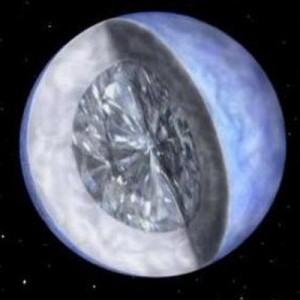 If diamonds are a girl's best friend, then the recently discovered diamond planet is the ultimate BFF.  Kim Kardashian's $60,000 wedding bling doesn't seem so big now, does it?
The planet is a huge diamond in space and is about 4,000 light-years away.  This gem-of-a-discovery, orbiting the pulsar PSR J1719-1438, is believed to be denser than platinum.  It's a diamond about five times the size of Earth, so there's plenty for everyone.
Maybe this is what "Lucy in the Sky with Diamond" was was hallucinating …umm… "singing" about!