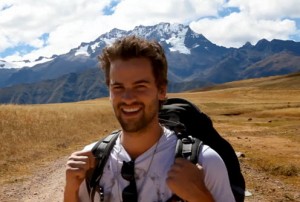 If the economy has put a damper on your travel plans, this video may help.  It's no substitute for a vacation, but it's a great distraction and fun to watch.
3 guys, 44 days, 11 countries, 18 flights, 38 thousand miles, an exploding volcano, and some cool video editing all in just 1 minute.
"Move" is the name of this film by Rick Mereki.  It celebrates traveling by compiling footage from around the world into this mesmerizing video.
MOVE from Rick Mereki on Vimeo.
Checkout other videos by independent filmmaker Rick Mereki.
http://vimeo.com/rickmereki