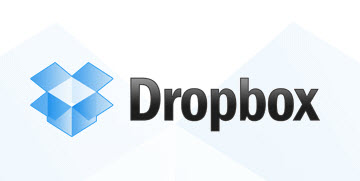 Dropbox is an online application to backup, share, and sync your files with other computers and mobile devices.  This Web application gives you a cloud-based server but without the hassle and a fraction of the expense.
Here's how it works.
Install on your PC, Mac, or Linux machine.
Installation is easy and Dropbox works with just about anything that can connect to the Internet.
Setup a Dropbox account by clicking here and following the easy instructions.
After installation, a Dropbox folder appears on your desktop
Dropbox lets you back up, share, and sync any file merely by dragging the file into the Dropbox folder.
It works like any other folder!
Your files are stored both locally in your Dropbox folder and online on the Drobpbox servers.
Any changes made to files in Dropbox are automatically updated in all other linked Dropbox folders in other devices, as long as you are connected (or when you reconnect) to the Internet.
Dropbox pricing is simple and very reasonable
2 GB of storage – FREE!
50GB of storage – $99 a YEAR (or $9.99 a month)
100GB of storage – $199 a YEAR (or $19.99 a month
You can use Dropbox for free for 2GB of storage.  It's simple, inexpensive, and it works.  What more could you ask of a cloud application?
Here are some other things you can do with Dropbox.
Go Mobile
Dropbox works with most mobile devices (iPad, iPhone, Android, other smartphones), so you can access files on-the-go.
Large Email Attachments
Use the Dropbox Public folder to email links for large files instead of clogging-up e-mailoxes by sending large attachments.  Here's how:
Copy the file to your Dropbox Public folder
If you don't have a Public folder go to the Dropbox main directory create a new folder and name it Public (Upper "P")
Right-click any file in your public folder and go to Dropbox  > Copy public link.
Paste this link in your email.  The email sends the link and not the file.  Your email recipient clicks on the link to download the file.
Un-Delete
Dropbox has an undelete feature to recover accidentally delete files/folders in Dropbox.  Here's how it works:
Log-on the Dropbox website using your username and password
Click on "Show deleted files"
Deleted folders and files will be displayed in gray text
Put mouse over deleted folder/file, click arrow to the right, and follow the prompts to undelete (restore)
To undelete several files/folders, check the box for all files/folders to undelete, click "More" in menu at top of page, and select Undelete.
Dropbox keeps deleted files for 30 days.
Other cool things about Dropbox
Everything in your Dropbox folder is backed-up
All your Dropbox files can be accessed from the Dropbox website using your login username and password.
Checkout the following mobile apps that can be used with Dropbox:
http://www.dropbox.com/apps/list?platform=4
Check-out the following video explaining Drobpox.