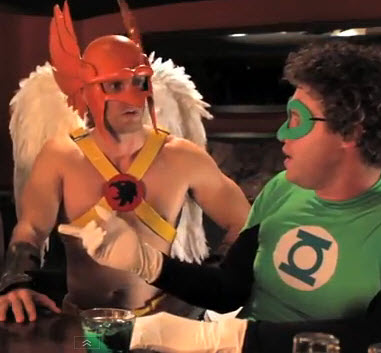 Green Lantern finally got his own movie.  But not everyone's happy about it, especially Hawkman.  He wants his own movie and can't understand why no one agrees.
This exchange between Hawkman and Superman explains why Hawkman will never get a movie:
Superman (sarcastically) to Hawkman:  "What are your powers?"
Hawkman to Superman:  "I can fly."
Superman to Hawkman:  "No, I can fly.  You have STRAP-ON wings!"
(Everyone Laughs!)
This video has some fun with the superhero movie craze (WARNING: some adult language).