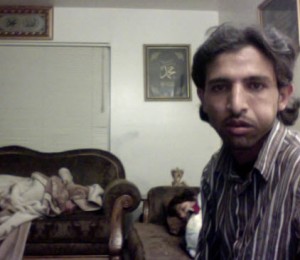 When Joshua Kaufman's MacBook was stolen, this web designer from Oakland used blogging to help police find the thief.  The moral of the story – Don't Steal from a Geek!
Joshua set up a blog called "This Guy Has My MacBook".  He posted photographs of the bandit using an application he had previously installed on his Mac that snaps pictures of users and tracks the computer's location. Within hours the Oakland police contacted Kaufman and told him they were on their way to nab the thief.  Soon afterward he learned that the robber had been apprehended and the laptop had been recovered.
The app is called Hidden and can be downloaded at the following link:
http://hiddenapp.com/
Joshua tweeted the whole ordeal and as an added bonus his web business has greatly benefited from the publicity.  His story went viral and was featured on broadcast news including Good Morning America.
Check-out Joshua's blog with some creepy pictures of the perpetrator.
http://thisguyhasmymacbook.tumblr.com/
The guy is in bed with the laptop.  YIKES!
Recommend using some serious disinfectant on this machine after it has been recovered!