It's tax season, which means tax refunds.  Why not use your return windfall to get a new laptop.  There are some great deals out there, like this one: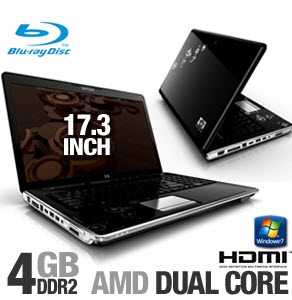 HP Pavilion dv7-3065dx VM238UA Refurbished Notebook PC
AMD Turion II Ultra M600 2.4GHz, 4GB DDR2, 500GB HDD
Blu-Ray, 17.3″ LED, Windows 7 Home Premium 64-bit
TechAdvocate Solutions has a PC setup service.  Just go to the following website and fill out the very short form:
http://www.techadvocate-solutions.com/contactus.php
We will email you instructions on where to ship you new PC.  Setup includes:
Downloading all the latest security patches
MS Office Professional 2003 with updates
AVG antivirus
Firefox browser
Adobe Reader
Latest versions of Flash and Java
Most up-to-date version of iTunes
All at a very reasonable price!