Yes, the Internet is has increased productivity, but let's face it, we love to kill time online.  Here are some fun websites to get a chuckle and slash some time.
WikiBombs
While Wikipedia does a good job of cleaning up bad information, WikiBombs takes screenshots of funny entries before it gets taken down.
Here's one of my favorites that actually appeared on Wikipedia.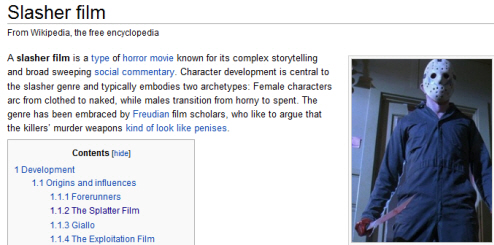 http://wikibombs.com/2011/03/30/a-genre-is-born/slasherfilmwikibomb/
Ray William Johnson (RWJ)
Who has time to review the millions of videos on YouTube?  Ray William Johnson does on his YouTube channel at http://www.youtube.com/user/RayWilliamJohnson.  But what gets Ray millions of views a week is his comic styling.  He posts two shows a week he calls "equals three" (=3) where he jabs at the three viral videos.  LMAO
If You Watch It Backwards
This website describes popular movies if watched in reverse.  The reverse version is usually more interesting than the real thing.
http://ifyouwatchitbackwards.com/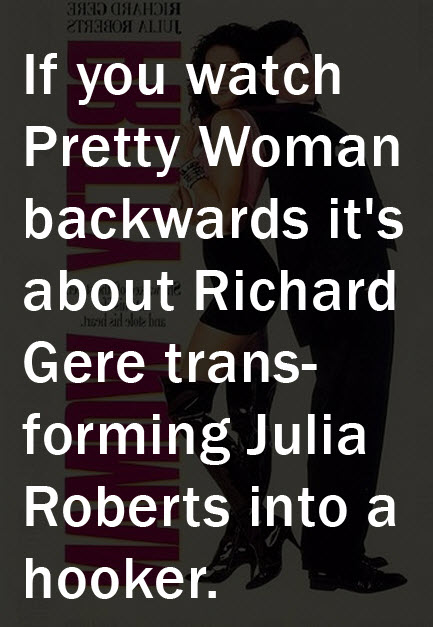 What's your favorite way to kill some online time?