Your voice can make a difference.  And your blog can be the megaphone for your voice so you can be heard.  Ask Natalie Munroe.  She blogged to vent about the problems with today's youth.  And as an English teacher in suburban Philadelphia she had plenty of firsthand experience.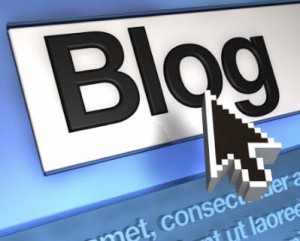 She shared online about her experiences and opinions on the lack of discipline (among other things) she observed in the classroom and was careful not to use the name of any student.  Her blog had a few dozen followers.
When her blog was discovered by local parents it stirred a controversy.  She was fired from her teaching job and a lawsuit is pending.  But thanks to the online viral effect she has been catapulted into the national spotlight.  In the span of about a week she went from a small blogger to featured on major websites, national news, and making appearances on shows like Good Morning American.  In a flash her voice is being heard because she blogged about it.
Because of the lawsuit her colorful and controversial posts have been removed from her blog.  But the point is she put hand-to-keyboard and expressed herself.  And now as a teacher she is using the attention to spark a conversation about the state of the upcoming generation, their parents, and their whiny ways rather than working to achieve goals.
You can agree or disagree with what she says.  But she found her voice, used her blog to express it, and now she is making a difference.  This formula for blogging is something you can do, too.
Don't let technology be the hurdle that muzzles you.
It's easier and more affordable than you might think!
Here's the link to Natalie Munroe's blog:
http://www.nataliemunroe.com/
Here's another (of many) articles about Ms. Munroe.
http://content.usatoday.com/communities/ondeadline/post/2011/02/blogging-high-school-teacher-has-no-job—-and-no-regrets/1