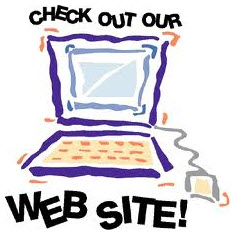 Think starting a new website is hard?
Does your website need a renovation but you think it will break the bank and dominate your already busy schedule.
With TechAdvocate Solutions (TAS) you are just 7 steps away from your new or renovated website using the popular WordPress Content Management System (CMS).
Here is the TAS 7 Step website process:
STEP 1 – Setup your Domain account.
If you do not have a domain TAS recommends using GoDaddy
STEP 2 – Retainer
Some upfront $$$ to kick start the project (very reasonable).
STEP 3 – Select a WordPress Theme
Select an established WordPress as the base look-and-feel for your website.  See the below section on "WordPress Themes and Custom Themes".
STEP 4 – Private Preview
TAS will create a private preview only accessible by you to develop your new website.
STEP 5 – Tutorial/Consulting Session
See below section on "WordPress Tutorial/Consulting Session"
STEP 6 – Customizations
Establish your customizations and establish a ToDo list to go live.  See below section on "Customizations".
STEP 7 – Go Live with your New Website!
Move your preview to your domain and go live!  Congratulation!
Click here to contact TAS and let's get started!
WordPress Themes and Custom Themes
What is a WordPress Theme?
A WordPress theme is a collection of template files that control the way the website is displayed.  There are many prefabricated WordPress Themes for free or available for purchase.
Suggestion:
For a list of thousands of free WordPress themes go to the following website:
http://wordpress.org/extend/themes/
Click "Most Popular" in the right column.  Find a theme you like.
Selecting an established WordPress theme is like going to IKEA or Home Depot and selecting cabinets for your kitchen.  Using a WordPress theme keeps your website project affordable.   Most themes allow some customizations.
If you like, TAS can build you a customized theme to your specifications
As opposed the "IKEA/Home Depot" cabinet comparison discussed above, this is analogous to hiring a custom cabinet maker to build you cabinets from scratch and to your exact specifications.  Pricing is determined on a case-by-case basis. 

WordPress Tutorial/Consulting Session
TAS will give you a personal tutorial/consulting session that includes the following:
Adding a post to your blog using the WordPress admin Dashboard
Adding pictures and video
Add pages to your blog to give it "website-like" features
Tap into social networking
Other cool stuff you can do with your WordPress website.
Any specific issues you want to address for your specific website
This session lasts for 2 to 3 hours (3 hours max including follow-up).
Online sessions are available if it is not possible to meet in person.  Additional specialized sessions are available to address more advanced topics.
Customizations
TAS can help you customize your website to meet your specific needs.  Because we have built the foundation of the website on WordPress without having to re-invent the wheel, we can focus on customizing your website to get the look and feel you want. Here are some examples of customizations:
Theme Customizations
Flash and Slideshows
Custom design and graphics
Ecommerce (sell stuff from your website)
Take Online payments
Advertising revenue capacity
Importing Data from an existing Website
Customizations are done at an hourly rate or predetermined price for the project.
Customizations can be done at any time to meet your needs and help stay up-to-date with the constant changes of the online world.