There are some hot summer deals out there.  So if your laptop is outdated or trying to get a jump back-to-school shopping, here are 2 deals that sizzle.
HP G71-340us Refurbished Notebook PC – Intel Core 2 Duo T6600 2.2GHz, 4GB DDR2, 320GB HDD, DVDRW, 17.3″ HD+, Windows 7 Home Premium 64-bit
List Price:                     $969.99
Instant Savings:       -$470.00
Price:                             $499.99
http://bit.ly/9HaMSG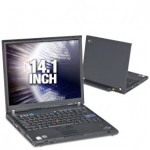 IBM ThinkPad T60 Notebook PC – Intel Core Duo 1.83GHz, 1GB DDR2, 60GB HDD, Combo, 14.1" TFT, Windows XP Pro (Off-Lease)
$349.97
http://bit.ly/c1Ylf1
TechAdvocate Solutions has a PC setup service at a very reasonable price.
Setup includes:
* Downloading all the latest security patches
* MS Office Professional 2003 with updates
* AVG antivirus
* Firefox browser
* Adobe Reader
* Latest versions of Flash and Java
* Most up-to-date version of iTunes
Just go to the following website and fill out the very short form:
http://www.techadvocate-solutions.com/contactus.php
We will email you instructions on where to ship you new PC.