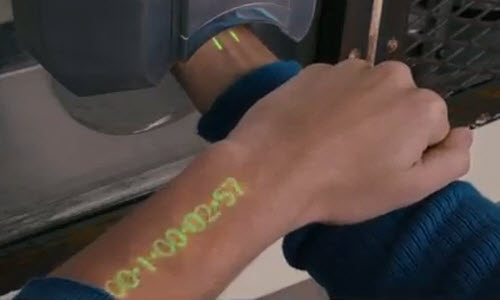 "In Time" is a movie set in the late 21st century where time has replaced money as the currency of the day.  In this future society aging stops at 25 and everyone is given one year to live.  You can buy and sell your time but unless you replenish your clock, you die.  This "time is money" capitalism enables the wealthy to live forever while the poor have to beg, borrow, and steal enough minutes to live another day.
In the opening scene the main character Will Salas (play by Justin Timberlake) wakes up and only 23 hours on his life clock.  Like most of the masses, he is faced with the problem of finding"more time or he won't live to see tomorrow.
It looks similar to "Logan's Run" and "Gattaca", but darker.
Starting Justin Timerberlake in an action role, "In Time" has power-packed cast including Amanda Seyfried, Alex Pettyfer, Cillian Murphy, and Matthew Bomer that adds to the appeal.
Check out the trailer (spoiler alert – this trailer may give too much away):