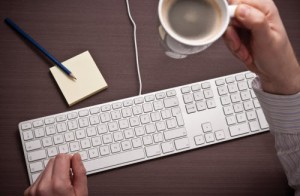 If you have a business, then you should blog about it.  Why?  To get more business.  And more business means more money.  That's a good thing, right?
Blogging is not just for gossip hounds, political pundits, and over enthusiastic hobbyists.  It is a powerful business tool that can reach new customers while maintaining that all-important relationship with your current client base.
Your website should have an integrated blogging feature for the following reasons:
Easily tap into social networking
Put links from your blog on social sites to drive traffic to your website.
Search Engine Optimization
Google and other search engines love a website with a blog.
You Control your own PR
Blog about your business and you control the message.
If your website does not have a blog, or is your website needs a renovation, click here to contact TechAdvocate Solutions.  We can help!